Weigh Belt
The Weigh Belt is an advanced system that controls the dosing unit to ensure the accurate dosing of salt, dextrose or other flavorings as an addition to your product.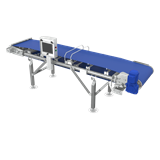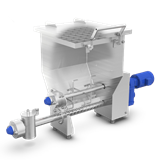 Mixing and Dosing System
Adding additives, such as SAPP and dextrose, to the potato product ensures desired potato color.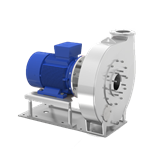 Product Pump
The stainless steel product pump has been specially developed for the potato and vegetable industry and ensures an improved efficiency of your production process and less product damage.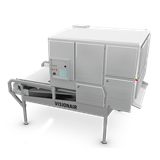 Optical Sorter
The Optical Sorter will sort the flow of potato products on the basis of visual deviations. Discoloration, pips and unwanted components are 'shot' out of the production process with computer-controlled air valves. In addition to the accurately working 2048-pixel scan cameras, optionally, it may be equipped with a double-check system, so that downtime is further minimized.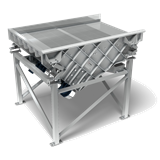 Dewatering Vibrator
The dewatering vibrator combines the transport of the product with an effective dewatering step. The direct drive of the vibrator will ensure optimum removal of any moisture adhering to the product, white minimally disrupting the process.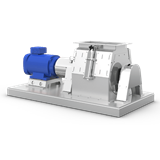 Flake Grinder
The last step in the flake process is to mill the product to obtain its final properties. The machine is designed for high throughput and is extremely flexible, milling potato flakes into sizes ranging from 1/16th of an inch to 3/4th of an inch.
Vertical Auger
Vertical Auger is designed to vertically transport and remove rocks from potatoes and other root vegetables. The machine consists of an infeed hopper partially filled with water and a vertical auger. The auger is specially designed with no flights at the bottom. Product is continuously drawn to the auger by a stream of water. The auger draws the product in and lifts it up and out of the destoner.