Hydro Cutter
The QuadraFlow hydro cutter combines excellent cutting results for French fries, slices and wedges, while guaranteeing optimum user-friendliness.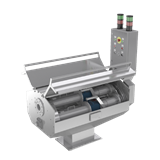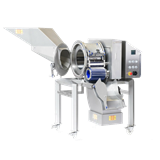 FAM Tridis 240P
The FAM Tridis™ 240p is a new generation of tridimensional dicers designed by FAM. A wide variety of cutting tools make slicing, strip cutting and dicing possible with only one machine.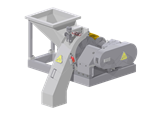 Slabber
A Standard Slabber is used to size potatoes for processing. By slicing the whole potato, blanching time and product waste are reduced. A more even product cook is achieved.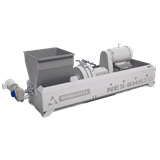 Nex-Shred
The shredder reduces the size of the incoming product. The size of the shred influences the outlook and texture of the product. The Nex-Shred uses a wide range of different shredding plates to make very fine (almost mash) shreds up to large potato shreds.