Nex-Shred
The shredder reduces the size of the incoming product. The size of the shred influences the outlook and texture of the product. The Nex-Shred uses a wide range of different shredding plates to make very fine (almost mash) shreds up to large potato shreds.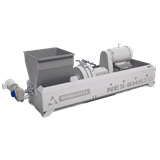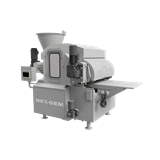 Nex-Gem
The Nex -Gem3 forming machine is an ultra-modem rotary former, which has been provided with numerous exceptional extras such as the 'Quick Change Inserts', a very swift way to exchange the forming inserts without the need of any special tools
Continuous Mixer
The continuous paddle mixer has a horizontal shaft with individually adjustable paddles to create the optimal mixing intensity Shredded potato and ingredients, (modified) starch, potato flakes or granules are mixed into the desired consistency to form the right product.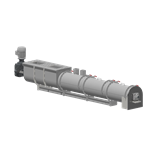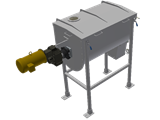 Batch Mixer
Given the wide variety of recipes used to make formed specialties, batch mixers are used to give the processor maximum flexibility.
Mixing and Dosing System
Adding additives, such as SAPP and dextrose, to the potato product ensures desired potato color.