Corda Invicta
With up to 30% less oil content, 15% less factory footprint, hygienic design and low maintenance belt and pumps system, this fryer is slim, strong, safe and sustainable.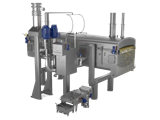 Fry By Wire
A fryer with an extremely accurate frying technology to ensure that vulnerable products emerge from the fryer, row by row, perfectly colored and cooked. Designed for formed specialty product.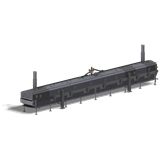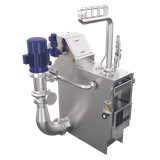 Primary Oil Filter
The frying oil pumped out of the fryer, is fed directly to the Primary Oil Filter and filtered. Adding the Primary Oil Filter to your process enables you to have a simplified circulation system with reduced oil volume.
Eco Miser
The EcoMiser ™ is the most effective and cost effective process to remove and recover surface oil after frying.