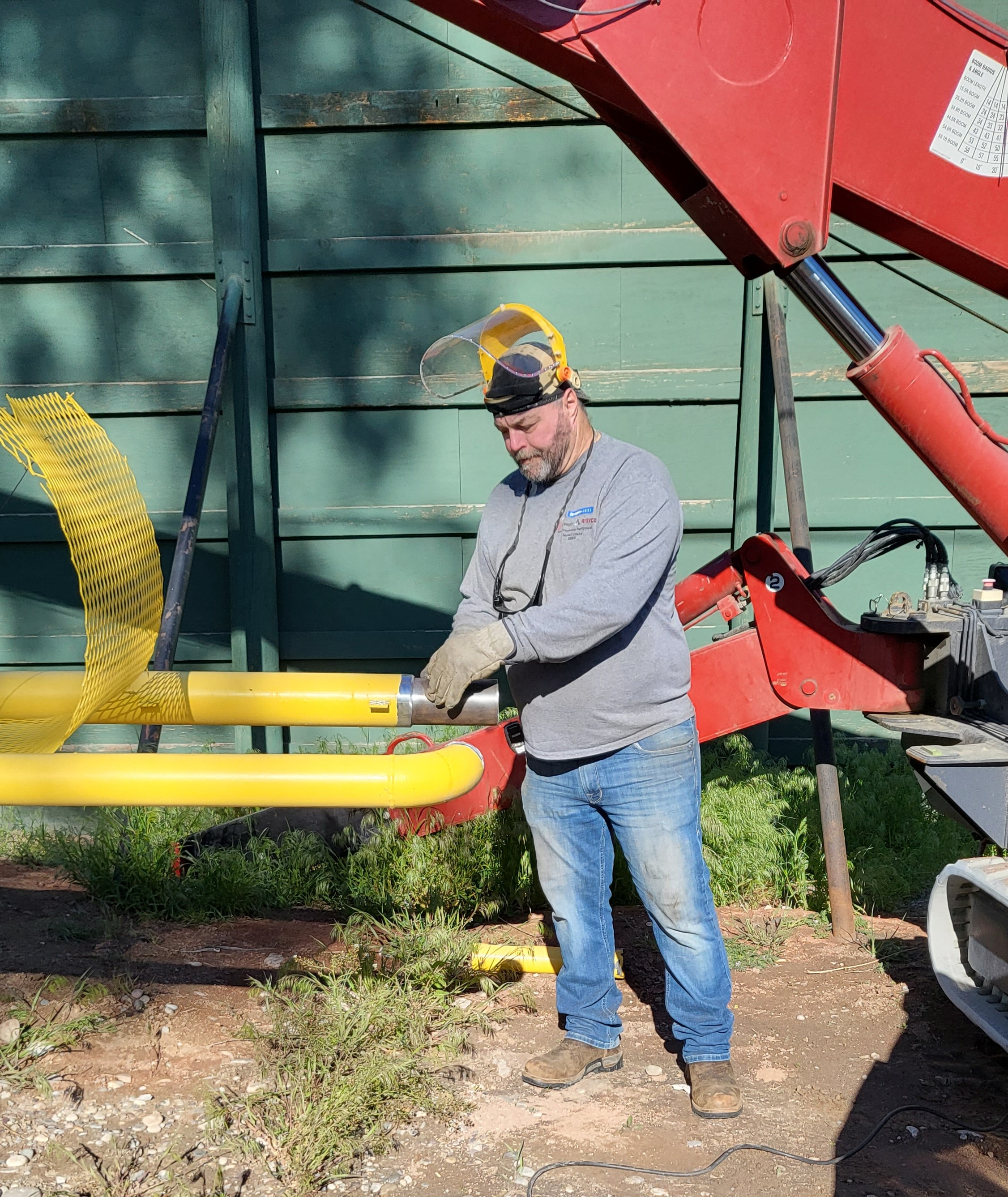 "There's nothing as beautiful as watching the wind work its magic."
Except when the wind interferes with baseball.
We aren't talking about the wind carrying the ball slightly to the left for that 400 plus yard home run. That is strategy. We are referring to the fact wind gust can be so fierce it will snap a foul pole.
Such is the case for the Idaho Falls Chukars in Idaho Falls. They knew who to call to fix the unforced error.
Idaho Steel Team Members, Russ, Gary, and Matt evaluated the needs and went to work to repair, replace and reinforce the foul poles at Melaleuca Field in Idaho Falls.
Do we remove the poles all together and fix them at the Idaho Falls location? With over 10,000 square feet of shop space at the Anderson Street Location, that would be easy to find space for a fix. However, returning the 50-foot poles to the ballpark would be the difficult part.
It takes experience and attention to detail to accomplish something like this. Also, cranes. Large cranes. With a lift and an Idaho Steel SpyderCrane, the Team got to work.
Cleaning up the edges, slipping in a support pole and welding the pieces together, while suspended with the crane seems to be magic by itself.
Our Team is familiar with being onsite for our clients, so bringing our toys on the road is nothing new. Maneuvering the alley behind the ballpark and in a residential neighborhood can be tricky, but we understand customization, quality, and the importance of safety.
After two days of Eastern Idaho summer weather, the foul poles are back up and ready for Chukars Baseball.
Thank you to the Idaho Falls Chukars for thinking of us for help. Thank you to the City of Idaho Falls for allowing Idaho Steel to serve our community. Thank you to Team Members, Russ, Gary and Matt for their quality work and excellent service.
Play Ball!
#weldingwednesday #idahosteel #idahosteellife #potatoprocessingequipment #idahofalls #grateful 
We were lucky the weather gods wanted to see this done as much as we did.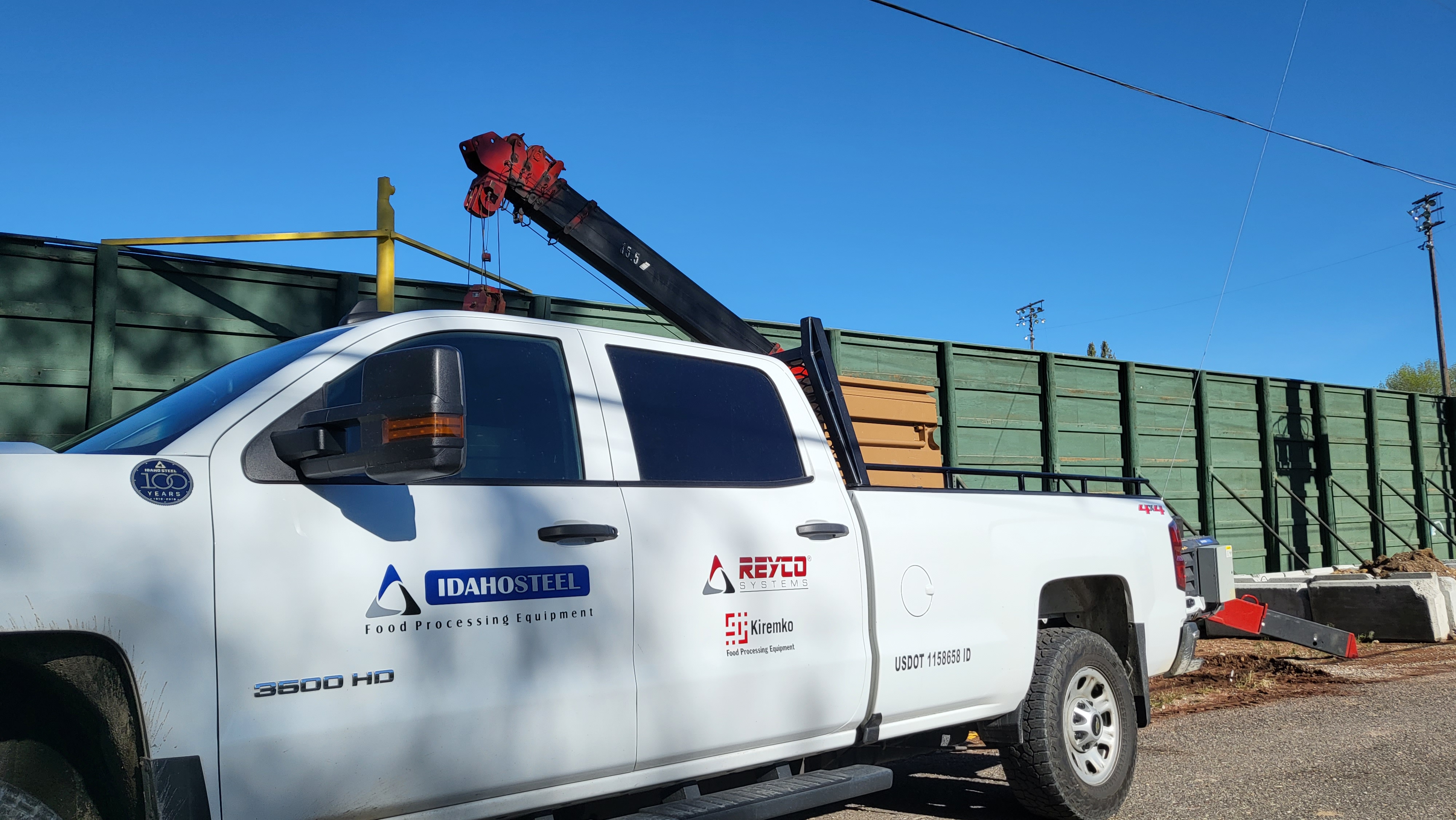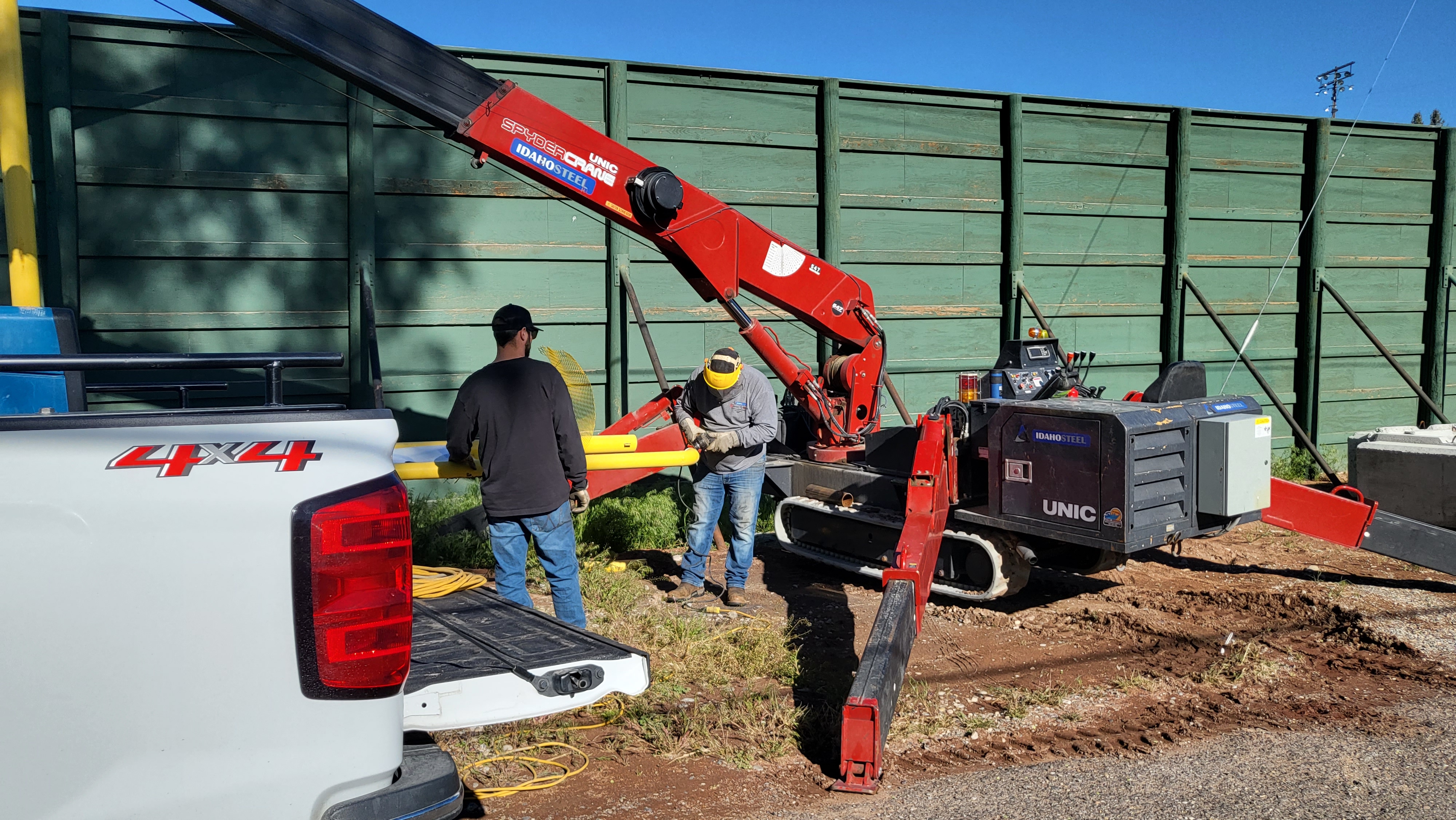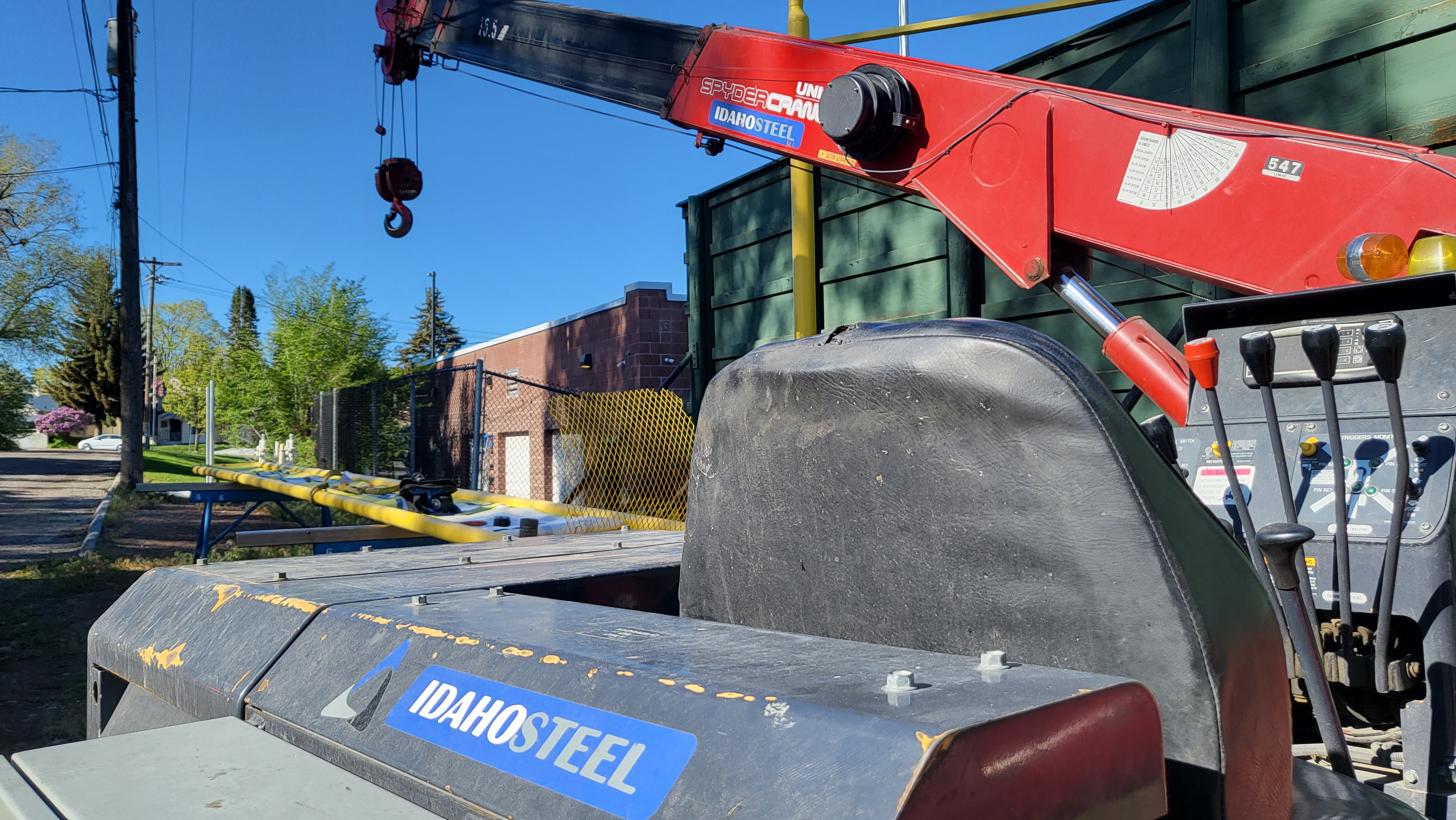 It was a beautiful two days.