Idaho Steel Welcomes Rick Garrett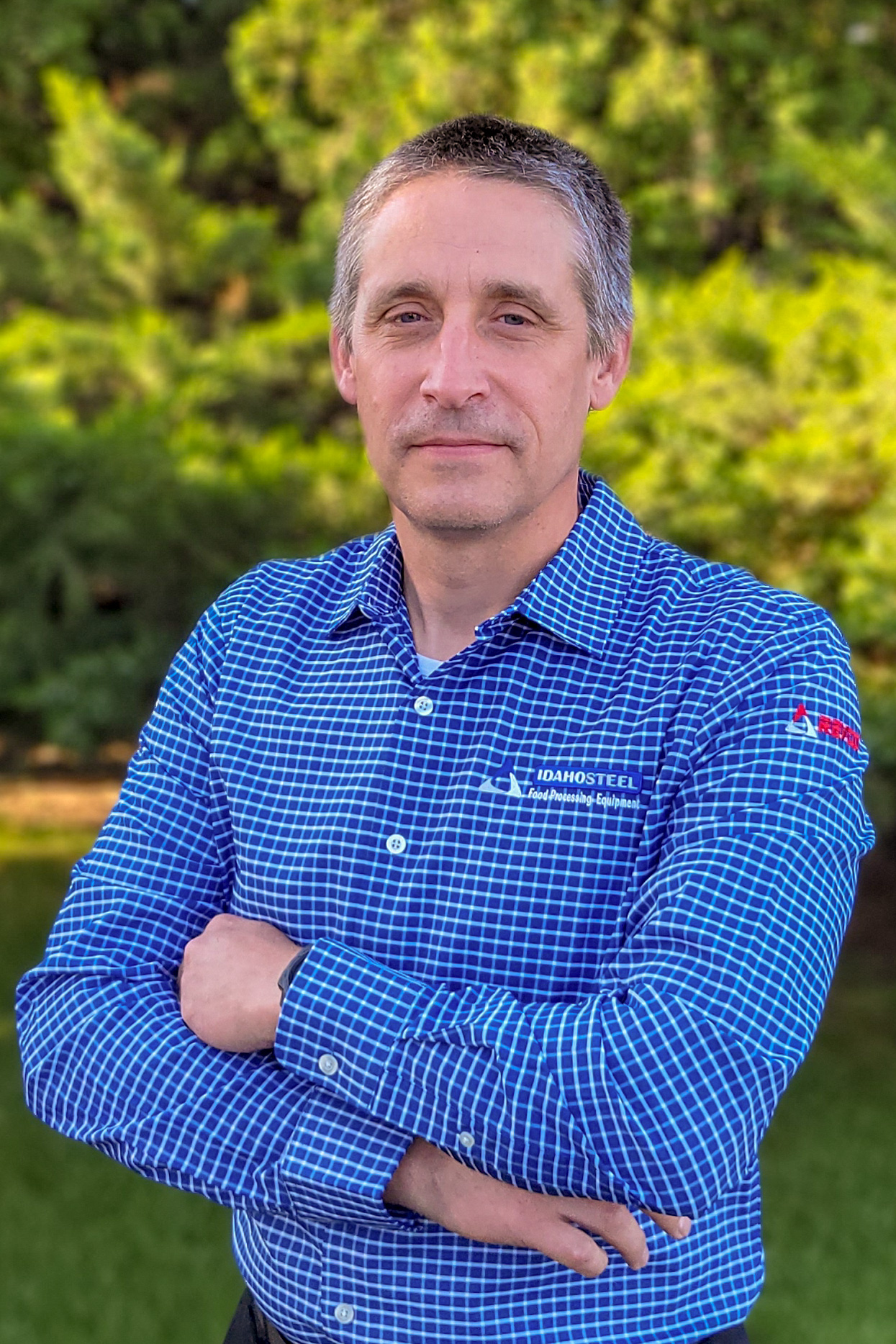 Idaho Steel is delighted to announce the appointment of Mr. Rick Garrett as the new Director of Sales and Marketing. The company's decision to bring Rick on board was fueled by his remarkable 30-year career in the industry, extensive expertise, and outstanding track record of success. His joining marks a significant milestone in Idaho Steel's journey toward becoming the number-one choice for potato processing equipment.
Rick Garrett's impressive career journey has seen him flourish in various capacities, starting from Engineering to eventually excelling in Sales. Prior to joining Idaho Steel, Rick held the position of Sales Engineering Director at Key Technology, where his contributions proved invaluable to the company's growth. His profound understanding of the field and experience make him an asset to the Idaho Steel family.
A proud alumnus of Brigham Young University, Rick earned a bachelor's degree in manufacturing engineering, laying the foundation for his numerous accomplishments in the industry. His dedication and hard work have enabled him to reach great heights in his professional career.
Accompanied by his beloved wife, Sue, Rick is thrilled to relocate to the Idaho Falls area from Washington State. Their decision to make this move was primarily driven by a heartfelt desire to be closer to family. With three children and four grandchildren, and another grandchild on the way, the family holds a special place in Rick's heart, and he cherishes every moment spent with family.
Beyond being a dedicated family man, Rick's interests are as diverse as they are fascinating. His involvement as the technical director for local high school theatre productions highlights his passion for the arts. Additionally, Rick has contributed his skills as a sound equipment operator for various local bands, showcasing his creative flair and versatility. Moreover, he finds solace in the outdoors, engaging in activities such as rock climbing, hunting, and fishing.
Rick's decision to join Idaho Steel was significantly influenced by the company's unwavering commitment to customer satisfaction and the well-being of its employees and their families, championed by the management. With great anticipation, Rick aims to leverage his extensive experience and leadership skills to strengthen the sales team's capabilities and propel Idaho Steel to become the undisputed leader as the top choice for potato processing equipment.
Over the next 12 to 18 months, Jon Christensen, the outgoing Director, will continue to play a pivotal role in the company. As he transitions to becoming a member of the Board, his extensive knowledge and insights will prove instrumental in guiding the company's strategic direction and supporting Rick in his new role.
Davis Christensen, a Board Member, expressed the company's confidence in the collaboration between Garrett and Christensen, stating, "We are confident that this collaborative effort will contribute significantly to the growth and success of our organization in the coming months and beyond. Please join us in welcoming Rick to the team and expressing our gratitude to Jon for his ongoing dedication and contributions."
Idaho Steel welcomes Rick Garrett with open arms, and the entire team eagerly anticipates the new perspectives and leadership he will bring to the company. With his wealth of experience and passion for innovation, the future is bright for Idaho Steel as it continues to forge ahead as a pioneering force in the potato processing equipment industry.