Idaho Steel Products Unveils the Nex-Gem Lab Former: Fueling Productivity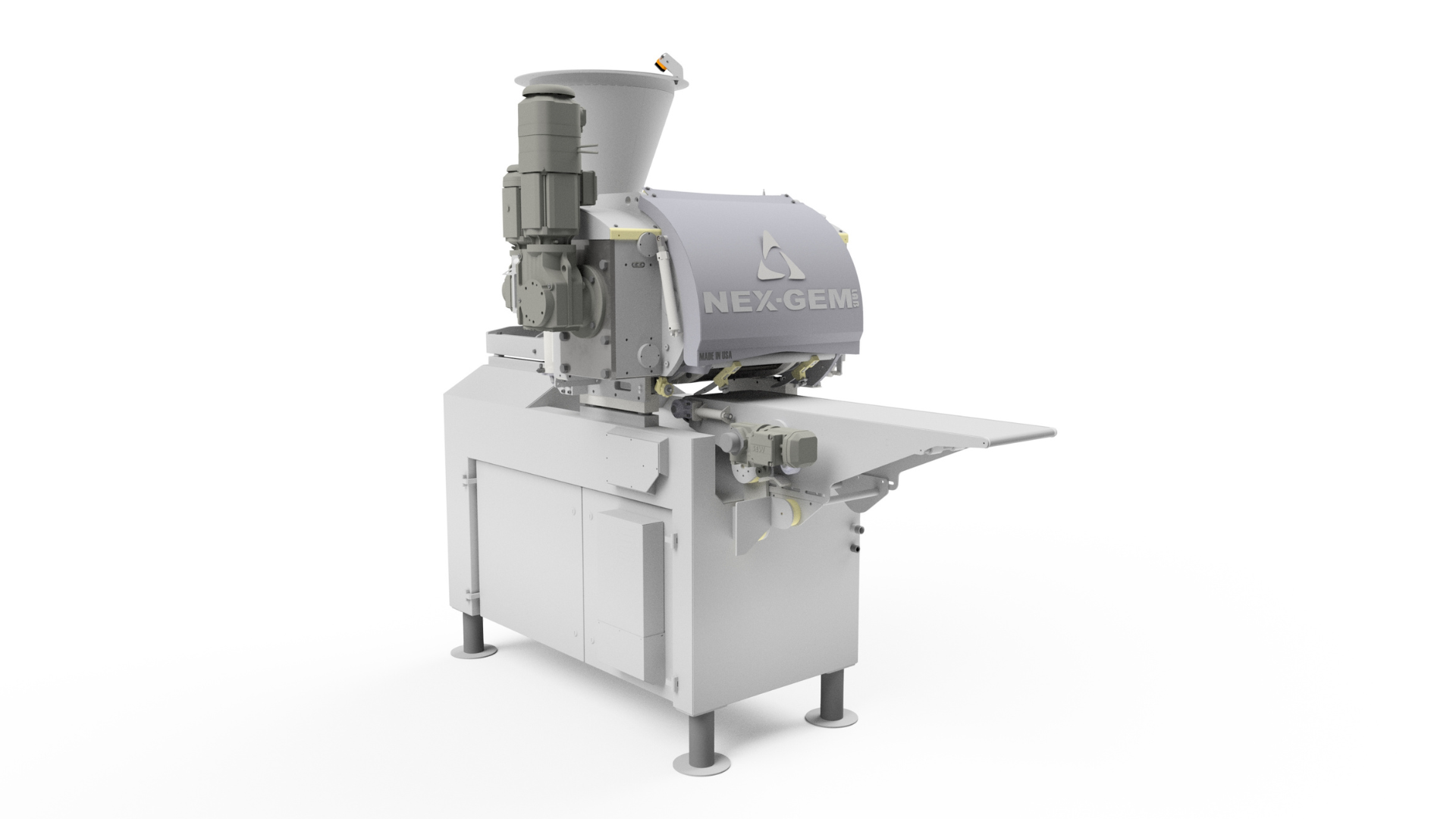 Idaho Steel Products Unveils the Nex-Gem Lab Former: Fueling Productivity
In the fast-paced world of food innovation, where trends are constantly evolving, Idaho Steel Products has taken a significant leap forward. Proudly introducing the Nex-Gem Lab Former, a groundbreaking creation that promises to reshape the landscape of food product ideation. This state-of-the-art machine, designed by leaders in the food processing solutions industry, aims to revolutionize the way food concepts are developed, fostering creativity, flexibility, and efficiency.
Empowering Culinary Trailblazers
Idaho Steel Products, renowned for its innovative food processing solutions, has once again pushed the boundaries of creative productivity. The Nex-Gem Lab Former, unveiled on September 6, 2023, stands as a testament to the company's commitment to fostering innovation within the food industry. This cutting-edge machine is set to empower culinary pioneers, entrepreneurs, and product developers to craft and refine food ideas without the constraints of large-scale production lines.
A Revolution in Food Product Ideation
What sets the Nex-Gem Lab Former apart is its compact design and exceptional versatility. This innovation allows food enthusiasts to experiment with diverse gastronomic concepts, shapes, and sizes without the need for hefty investments or extensive resources. By removing the barriers of entry, Idaho Steel Products aims to amplify creativity and encourage businesses to diversify their offerings.
This revolutionary machine accommodates a wide array of products, from classic favorites like waffles and patties to more innovative options such as plant-based protein alternatives. Its adaptability to various shapes and sizes empowers creators to realize their visions in tangible forms, transcending the limitations of traditional food processing equipment.
Innovation at Your Fingertips
One of the most remarkable aspects of the Nex-Gem Lab Former is its user-friendly interface and intuitive controls. These features streamline the experimentation process, leading to quicker testing cycles and reduced time-to-market for new food products. In an industry where speed is key, this
advantage offers businesses a competitive edge, allowing them to swiftly adapt to evolving consumer preferences.
Quality, Durability, and Hygiene
Idaho Steel Products recognizes the importance of durability and hygiene in the food industry. The Nex-Gem Lab Former is meticulously crafted using premium materials to ensure its resilience against the demands of daily usage. Its easily cleanable design upholds the highest standards of food safety, safeguarding both consumers and creators.
Shaping the Future of Food
Jon Christensen, Vice President of Sales, expressed the company's pride in launching this groundbreaking innovation. He emphasized the machine's potential to shape the future of food and drive advancements within the industry. With the Nex-Gem Lab Former, research and development departments are empowered to craft captivating products that resonate with consumers and elevate their client experiences.
Experience the Innovation
Idaho Steel Products invites food industry professionals and enthusiasts to witness the Nex-Gem Lab Former in action at Pack Expo Las Vegas 2023. From September 11-13th, attendees can explore the endless possibilities of this innovation at Booth N-10954 in the Processing Zone. This event promises a firsthand experience of how the Nex-Gem Lab Former can redefine the art of food innovation.