Bringing Our Expertise to the Community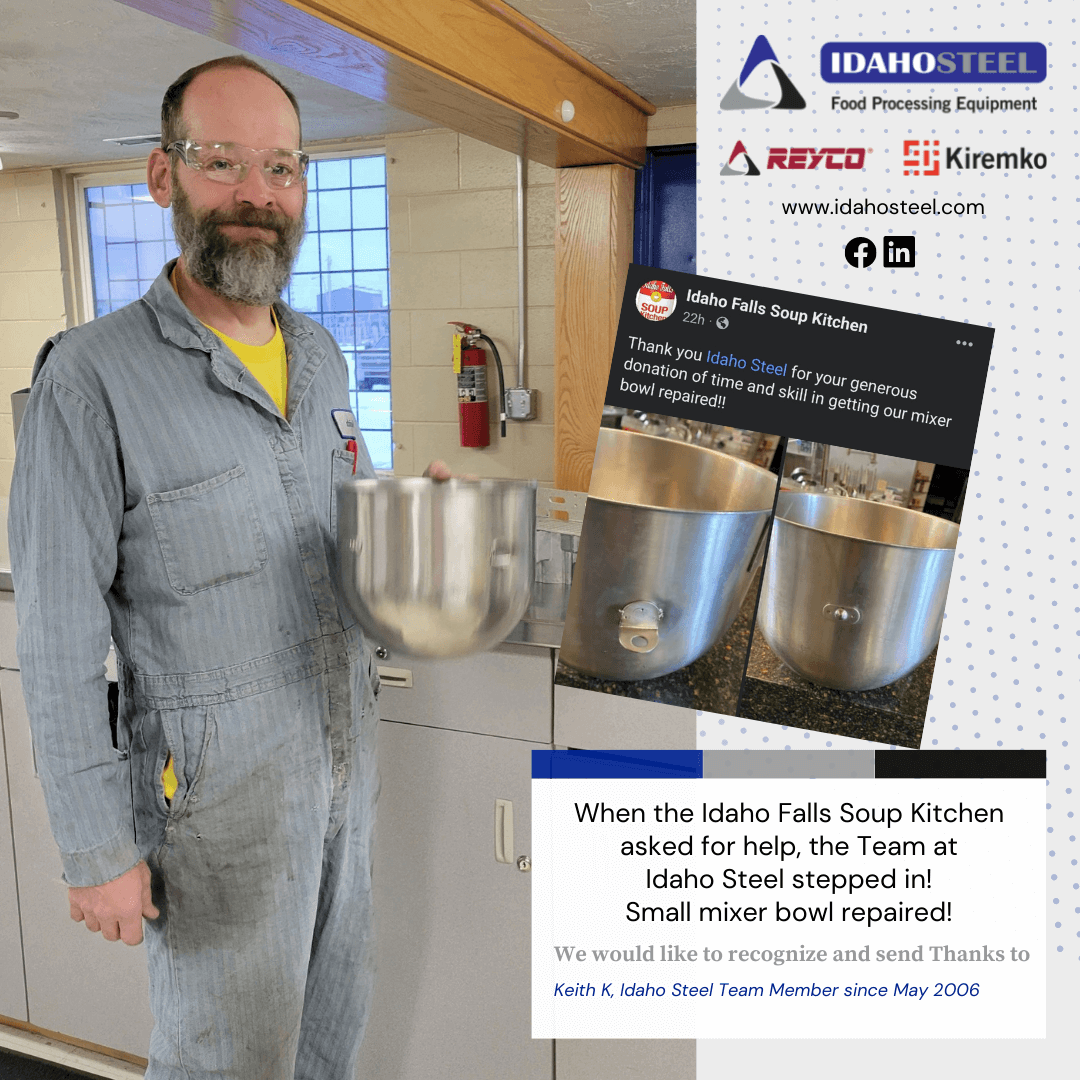 When the Idaho Falls Soup Kitchen needed a little help, the Team at Idaho Steel jumped into action.
A stainless-steel mixing bowl, used almost daily at the Idaho Falls Soup Kitchen, had become damaged due to wear. It seemed a minor repair was all that was needed. They took to social media.
Mayor Rebecca Casper reposted the plea on her Facebook account, "Some may think it old fashioned to repair rather than replace. But it can sure save a bundle of precious, donated dollar$. If you've got it, please step [up], and share your expertise."
We are grateful to be able to help, so the Soup Kitchen was invited to drop off the bowl and our Team went to work.
We would like to recognize Team Member, Keith K, for helping this valuable local organization. Thank you, Keith, and Idaho Falls Soup Kitchen, please keep caring for our community.
Read more about the Idaho Falls Soup Kitchen here.
#weldingwednesday #idahosteel #idahosteellife #potatoprocessingequipment #teamtuesday #idahofalls #grateful