Beautiful Day to Raise Some Money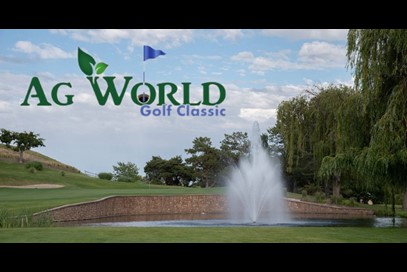 With temps in the seventies, it was a beautiful day to raise some money.
Many partners and friends participated in the 9th Annual Ag World Golf Classic on Tuesday, June 14th at Canyon Lakes Golf course in Kennewick, WA. Jon C, Josh S, Kendal J, and Milo S, took some time to enjoy the event.
Idaho Steel was proud to help Ag World Support Systems make a difference for the Ronald McDonald House Charities of the Inland Northwest. The Henninger Family continues to support RMHC with the golf tournament to honor the legacy of Warren Henninger, founder of Ag World Support Systems.
All proceeds support RMHC, providing a "home away from home" to families with children being treated for serious, often life-threatening conditions at local hospitals.
According to the Ag World website, "Ag World Support Systems is unique in the function of providing a professional inspection service focusing on agricultural commodity inspections, sampling, and analysis. Our key area of expertise is building the bridge between the grower and the processor, ensuring a fair exchange based upon the grower/processor contract.
Ag World Support Systems has locations across North America and China—providing timely, accurate agricultural inspections."
Ag World Support Systems has many supporters of the Annual Golf Classic. Hosts for the 2022 Events include Simplot, Lamb Weston, McCain, and Potato Growers of Washington. Idaho Steel is happy to support the deserving causes that our friends and partners support. Having fun, outside, on a beautiful day is just icing on the cake.
The Golf Classic is set to break fundraising efforts again this year and we wish them all the best. Save us a spot. We will be back next year!